EXPERIENCE AND MODERN TECHNOLOGIES
The activity can be divided into the following areas:
construction of industrial boiler rooms,
construction of cogeneration systems,
technical consulting,
service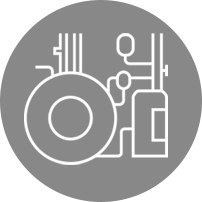 CONSTRUCTION OF INDUSTRIAL BOILER ROOMS
CONSTRUCTION AND MODERNIZATION OF BOILER HOUSES PRODUCING THERMAL ENERGY IN THE FORM OF TECHNOLOGICAL STEAM OR HOT WATER.
The product offered to investors is a complex turnkey system producing the required heating medium.
Our many years of experience allow us to carry out comprehensive orders, which should be understood as: consultation with the client (analysis of needs and selection of the optimal technological solution), technical design, completion of deliveries, assembly, commissioning, warranty and post-warranty service.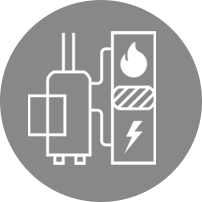 CONSTRUCTION OF COGENERATION SYSTEMS
COGENERATION SYSTEMS (COMBINED) ARE MODERN SOLUTIONS AIMED AT THE MAXIMUM USE OF PRIMARY ENERGY (FUEL) INTENDED FOR THE PRODUCTION OF HEAT AND ELECTRICITY.
They are built in various variants, with the use of gas turbines, steam turbines, steam engines, steam and recovery boilers. Their construction is possible only where there is a high demand for thermal energy (urban agglomerations, industrial plants), in several- and several-megawatt combined heat and power plants.
The overall efficiency of such systems can reach up to 90%.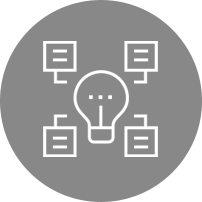 TECHNICAL CONCEPTS
We solve technical problems in the field of industrial energy.
We provide free consultations in order to analyze the needs and outline the appropriate technological solutions, taking into account economic and ecological conditions.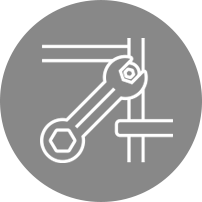 SERVICE
We provide warranty and post-warranty service throughout the country.
Construction of industrial boiler rooms
Construction of cogeneration systems
Professional technical consultancy
Service
Construction of telecommunications networks
Oil boilers
Gas boilers
Water boilers
Steam boilers
Cogeneration